Judy Shatkin, aka Judy Night, is living her second life. A practicing pediatrician in her former adult life, Judy realized that she had to make a transition—-that of taking the path of her true passions. This path carried her back to her lifelong pursuit of music composition and playing the piano, becoming a partner at and directing the music program at 210 Live, and finally going it on her own.
Judy recorded her first album live at the club on August 5, 2018. The album was released December, 2018, and has achieved international acclaim.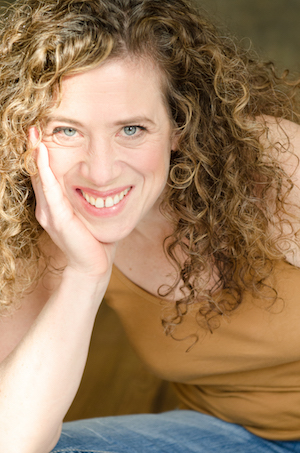 Judy maintains that it is her regular practice of meditation, one to two hours per day, that affords her the ability to be fully engaged every time she sits down to play. In addition, she says that "hearing live music at the club 5 nights a week for 2 years couldn't help but improve my ear and my musicianship."
BACKGROUND: Judy started playing the piano at the age of 7. She was in the top jazz bands at both New Trier High School as well as Harvard University, where she played alongside Joshua Redman amongst many other talented musicians.
At Harvard Judy had the unique opportunity to play with visiting artists including Gerry Mulligan, Wynton and Ellis Marsalis, Clark Terry, Illinois Jacquet, Carla Bley and Harry Connick, Jr. Judy did two non-degree semesters at Berklee School of Music, but ultimately pursued medicine as a profession, certain at the time that smoky bars and late nights were not in her nature. Now she knows that late nights in bars—-minus the smoke-—are where she fits in best, and embraces the lifestyle and camaraderie of local and touring musicians.
THE QUINTET: Judy is delighted to be working with Justin Kramer, Jackson Kidder, Brian Wilkie and TC Furlong in the Judy Night Quintet. She has been working with Justin in various projects for nearly ten years, and he is essentially her musical co-leader. TC, Brian and Jackson have been with the project for 1, 2 and 2 1/2 years respectively, and each member of the group adds an incredible bounty of musicianship. Jackson, the youngest member, provides lyrical lines and a strong bass backbone. Brian Wilkie is an integral part of the Chicago honky-tonk, country and jazz scene on both guitar and pedal steel, and TC Furlong of the Jump 'N The Saddle band has been maintained as one of the finest pedal steel players in the country, frequently called to add to recordings of artists worldwide.
Addendum March 7, 2023
MISSING FROM THE TOWNSHIP: Judy is pumped to be working with songwriter/vocalist Tim Hort of The Radio Hour in alternative rock project: Missing From The Township.
Addendum April 16, 2023
Judy is delighted to have just joined the totally groovy alt psychedelic rock band SOFT SPEAKER